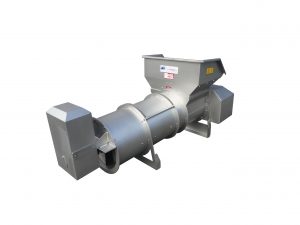 De-clumper
The de-clumper is especially developed for processing of freshculture mussels.
This de-clumper de-clumps for almost 100% with little or no damage to the mussels.
The residence time can be controlled independently by means of a separate motor to the output screw.
Specifications
Capacity

8,800 lbs per hour (based on 27 mussels per lb)
Length

90"
Width

36"
Height

900mm
Video's